What Is The Bar Exam and How to Pass It?
Passing the bar exam is the first step toward becoming an official attorney. This article will prepare you for the upcoming bar exam, explain the MBE and UBE, teaching you everything about registration and scoring, and providing you with all the important information you need to know regarding the procedures.
The bar exam is nothing like the tests you've taken beforehand. The purpose of the exam is to test your knowledge on a specific topic, but it covers a wide array of legal subjects. The exam is both complex and difficult, which means that thorough preparation is critical.
You will need to be familiar with a range of subjects under U.S. jurisdiction, including conflict of laws, criminal law, procedure, evidence, constitutional law, family law, trusts, estates, property, and secured transactions.
Before we provide you with all the details of the bar exam, it's important to clear up a few details.
Becoming an official and licensed lawyer in the U.S. requires you to accomplish three tasks:
Graduate from a law school
Be approved by the state's board of bar examiners
Pass a bar examination
In the U.S., there is a small number of states that allow students to take the bar exam immediately upon graduation from an accredited law school. Some states also allow applicants who have not attended an accredited law school to take the bar exam. Applicants may take the exam after they finish a practice known as "reading the law."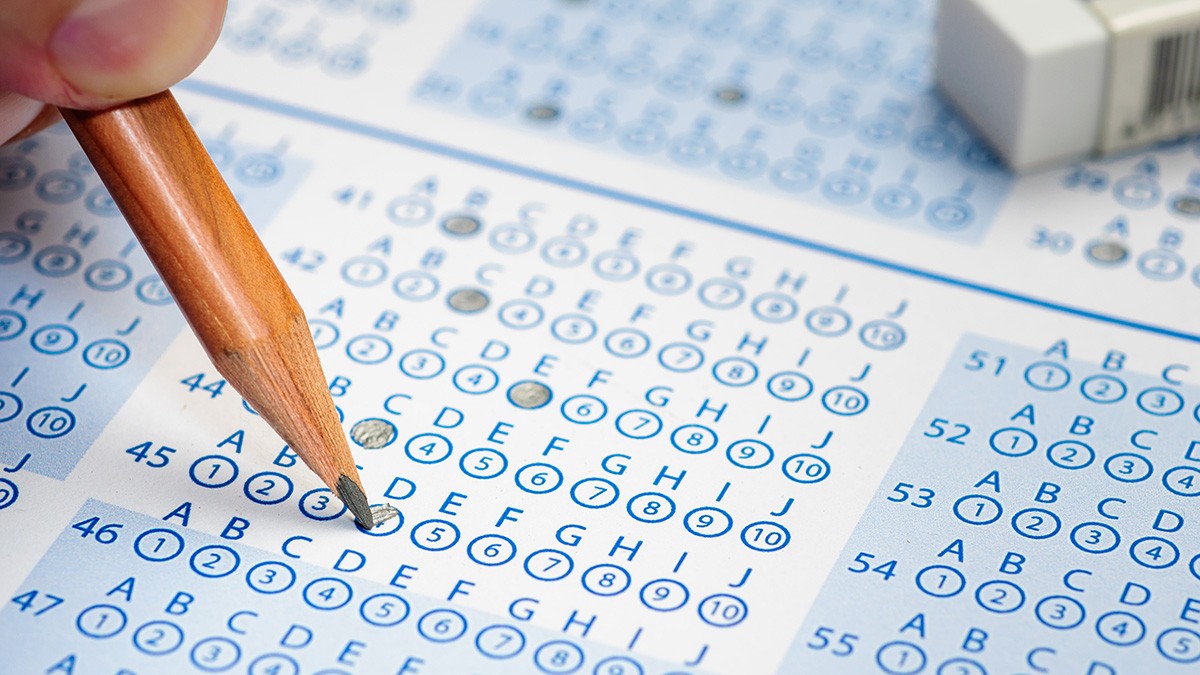 The bar examination is a test to determine whether an applicant is ready to practice law. In the U.S., all bar exams are managed and controlled by state government bodies. Each bar exam is two days long (or three days in some selected states).
The registration process, application requirements, and cost to register vary from state to state. Registering for the bar exam requires you to go through the law examiners in your state. You can also do it online as each board has a website.
All you have to do is to complete the information required, including the attorney application. Here, you can find more details regarding the bar admission requirements. By visiting the NCBEX website, you will also find information about requirements and deadlines for different states and jurisdictions.
It is imperative to check your state's bar page regularly. Requirements and deadlines change throughout the year. When you go to the NCBEX site, find your jurisdiction page and find the link to your state's bar page.
UBE and MBE: Components of The Bar Exam
The components of the bar exam vary by jurisdiction, but more than 30 states have officially adopted the UBE, or Uniform Bar Exam, and MBE, or Multistate Bar Examination.
UBE (Uniform Bar Exam)
UBE is an official bar exam established by NCBE (National Conference of Bar Examiners). The exam is created to test the skills and knowledge that every attorney should master before practicing law.
The UBE score can be used to apply in states that have adopted the UBE exam, for example. Some states that have adopted the UBE exam may require candidates to complete additional exams, as well. Each state also sets its own rules (including a passing score).
The U.S. states that accept the UBE exam are:
Alabama
Alaska
Arizona
Colorado
Connecticut
District of Columbia
Idaho
Illinois
Iowa
Kansas
Maine
Massachusetts
Minnesota
Missouri
Montana
Nebraska
New Hampshire
New Jersey
New Mexico
New York
North Carolina
North Dakota
Ohio
Oregon
Rhode Island
South Carolina
Tennessee
Utah
Vermont
Washington
West Virginia
Wyoming
The jurisdictions operate separately and are responsible for certain elements of the exam, including:
Eligibility to take the exam
How many times a candidate can apply
Scoring the MEE and MPT parts
Setting score release rules
Requiring additional educational exams
Setting score rates
Deciding how long exam scores will be accepted
The UBE exam generally consists of three parts:
The Multistate Bar Exam (MBE) – 50%
The Multistate Essay Exam (MEE) – 30%
The Multistate Performance Test (MPT) – 20%
The UBE exam is administered twice a year.
MBE (Multistate Bar Exam)
MBE is one component of the UBE exam. Written by the NCBE, the exam includes 200 multiple-choice questions administered in two, three-hour sets. The test is static throughout each state (except Louisiana), and every jurisdiction accepts the MBE in the bar exam.
When taking the MBE test, you will encounter different subjects, including Criminal Law and Procedure, Civil Procedure, Constitutional Law, Evidence, Torts, and Real Property.
MBE comprises 50 percent of the total bar exam score, so it is important to be well-prepared before committing to it.
The best way to prepare is to practice as many MBE questions as possible. You can obtain a really solid deck of practice questions from TestMax.
The bar preparation period is usually six to eight weeks, so it is important to start your MBE practice on time. Daily practice will help you master the concepts and apply it to the test.
MEE (Multistate Essay Exam)
Most bar applicants are concerned with the MEE portion of the exam than anything else. As an integral component of the bar, MEE (Multistate Essay Exam) is accepted in 33 jurisdictions across U.S. territories.
The exam not only includes questions from MBE subjects (Criminal Law and Procedure, Civil Procedure, Constitutional Law, Evidence, Torts, and Real Property) but it also tests applicants on Conflicts of Laws, Trusts and Estates, Business Associations, Family Law, Uniform Commercial Code, and Federal Civil Procedure.
The purpose of the Multistate Essay Exam is to test the candidate's ability to:
Determine legal issues in hypothetical situations
Identify information that is relevant
Present an analysis of the problem in a clear and concise manner
Manifest an understanding of the essential legal principles
Give a relevant solution in the hypothetical situation
All essays are administered on the first (in some states, in the third) day of the bar exam.
The best way to prepare for the essay exam is to practice as many essays as possible.
MPT (Multistate Performance Test)
Created by the National Conference of Bar Examiners, the MPT consists of two 90-minute tasks. Its purpose is to test whether the candidate can apply real-world advocate skills effectively.
The test verifies the following skills:
Communication
Problem-Solving
Organization and Management of Legal Tasks
Factual Analysis
Legal Analysis and Reasoning
Recognizing and Solving Ethical Issues
Unlike the two components of the UBE, MPT is not an exam of a substantive nature. No amount of preparation material will help you pass it.
The best way to prepare for the exam is to master time management and analyze the structure of the test. Each MPT includes two questions, so it is important for candidates to decide how to allocate time between these portions quickly.
How to Prepare for the Bar Exam
Preparing for the bar exam will help you pass, but it will also bring you closer to your goal of becoming a licensed U.S. lawyer.
Considering the amount of material and subjects tested in this exam, preparation is essential. Smart studying will give you time to go over every subject and memorize every detail.
Here are a few tips on how to prepare for the upcoming exam:
Set Up a Study Schedule
Many candidates take a commercial course, which is excellent for setting up a study schedule. If you are someone who doesn't take courses, it is still a helpful template for your study schedule.
You know what learning techniques or methods you find effective and what your personal schedule entails, so create a personalized schedule that meets your needs.
As you move through the bar exam preparation, your schedule needs to evolve. Stay flexible and find a learning method that works for you—it is all about finding a balance. If you made it through law school, you know which schedule is conducive to your preferences.
Eliminate Distractions
Stay focused and concentrate on your upcoming exam. You need to eliminate all distractions ahead of time—turn off the T.V. and put down the smartphone. Focus on the material you have to memorize and take the process seriously.
Prepare Your Friends and Family
Before you study for the bar, it is a good idea to inform your family and friends. Tell them you will not be as available for that period and that you need their support. If any of your friends or family have experience with the bar exam, ask for help.
Informing people around you that you are preparing for a crucial exam can eliminate stress and increase concentration and awareness when it is needed the most.
Use the Right Materials
Accurate and detailed materials are crucial for the bar. You don't want to lose time on information that isn't related to the exam or study lengthy guides that never show up on the paper.
You need outlines and guides that include only the essential information. Some applicants don't relate well to books filled only with text, for example, so finding guides that use charts and colors might be helpful. Use what makes sense to you and helps you learn more effectively.
Don't forget to use MBE (Multistate Bar Exam) questions and MEE (Multistate Essay Exam) questions as a useful resource. Many courses write their own questions, which don't reflect the style and form of the questions on the actual exam.
Preparing with the NCBE-approved material will help you study the type of questions you will see on the exam day.
Focus On The Tested Subjects
Certain subjects and topics show up frequently in bar exams. When studying, it is important to devote your time to each subject based on how likely it is to show up on the bar exam.
Spending days trying to remember every piece of information on a particular subject that is unlikely to be tested is risky. Effective studying for the bar is what will get you a great score and a pass.
When you've made your way through an accredited law school, you would have prepared for weeks for the bar exam. When the day of the bar exam finally arrives, remember these helpful tips:
Carefully Read the Instructions
Before answering, make sure you are properly defining each question. If you misinterpret questions, it will lower your scores.
The first point is to read and understand the questions carefully. Interpreting instructions right from the beginning can go a long way in helping you master the material and achieve a higher score.
Prepare Outlines for Essay
When the essay arrives, it is advisable to create an outline first. People who have experience in bar exams say that it is smart to spend more time organizing your thoughts than writing the essay itself.
Your outline can be simple, but the key is to refer back to it when writing to make sure you are on track. Deviating from your planned outline may negatively affect your bar score.
Focus on Rules and Discipline
On the exam day, don't enter the room thinking about how other applicants are feeling or performing. You are doing it for yourself, and you shouldn't compare your preparation or work style to others. Focus on what you need to do and eliminate other thoughts.
Get enough sleep the night before and walk in feeling refreshed and focused. Thinking of other things besides the exam questions is sure way to derail your progress and earn you lower scores.
Be Creative
Pay attention to the details. It is the golden rule of writing exams. It will not only help you pass the bar exam but also achieve a better score.
As a future attorney, you should be able to focus on the facts and use the details to support your perspectives or opinions. In law, there is no right or wrong answer. It is an excellent opportunity to showcase your skills and creativity in being able to prove your case.
Use your knowledge of the law to support any of the statements you choose to include in the exam.
Think Positively
If you were the best in the class and graduated in the Top Five students, the chances are good that you will pass the exam. No matter the jurisdiction, bar exams test your ability to be an attorney and deal with any law situation. If you've managed to pass law school, you should have no problems passing the bar exam.
You still need to prepare and invest effort into going through all the materials. Smart bar exam preparation can mean that you'll never have to go through the experience again, and you can continue with a glowing career as a qualified attorney.
The admission process varies from one state to another, but generally includes:
Applying to sit for MPRE (Multistate Professional Responsibility Examination) and taking the MPRE exam
Applying for the bar exam and taking the exam
Completing your character and fitness process
MPRE (Multistate Professional Responsibility Exam)
The bar exam is only one part of becoming a lawyer—you also need to take the MPRE exam.
The Multistate Professional Responsibility Exam (MPRE) is required for bar admission of all U.S. jurisdictions (but Puerto Rico and Wisconsin are exceptions). The test is offered separately from the bar exam.
MPRE is a 60-question multiple-choice test, each with a scenario and individual questions. There are four available choices, and the answer options begin with a yes or no, followed by a detailed explanation.
The test is a paper-based exam, but it is transitioning into a computer-based process around the country. According to NCBE, a full transition is expected by March 2020. There will be no changes in the content, the question format, and scoring.
For those who are considering March 2020 for the exam, check with the state bar association to ensure there are no significant changes. Some jurisdictions, such as Kentucky and Kansas, require a passing score before you are allowed to take the bar exam. Others require a passing score before you are allowed to apply for the bar.
Check with your state authority and make sure you are allowed to apply and take the bar exam.
As a law student, you are entitled to register for the MPRE and create an account number with NCBE (National Conference of Bar Examiners). Your account number is a unique IF that will be associated with all bar exam scores, including MPRE, UBE, and MBE. The MPRE registration deadline is more than one month before the exam, so it is better to register early and be certain of the test location.
Character and Fitness
Each candidate is required to provide evidence of character and fitness—showing they are a person of good moral character, honesty, and a professional attitude. You need to prove that you possess the necessary fitness abilities to perform the responsibilities of practicing law.
You won't be required to run a mile, but you will be expected to show convincing evidence of why you should be admitted to practicing law under U.S. jurisdiction.
The character and fitness exam differs from state to state, but one common requirement is that all candidates complete an advocate application.
For California, you will need to complete a moral character application after applying for the bar (and before becoming a licensed U.S. attorney). New York has a different policy and doesn't start the examination process until after the bar exam is completed. In California, the character and fitness exam is before the candidate signs up to take the bar exam.
While character and fitness tests vary by state, you should be ready to list information of every place you've lived since the age of 18, every job you've held, any arrest or criminal charge, and any disciplinary action in law school.
For more information on the character and fitness examination of each state, click here.
Which State's Bar to Take?
As you finish law studies, you may already have a plan of where you want to practice.
The location of your future firm (and the state it is in) is where you will take the bar exam. The difficulty of the bar exam varies by state. California, Arkansas, Washington, Nevada, and Louisiana have the most difficult bar exams traditionally.
California
The California bar exam has a reputation as the most difficult exam with the lowest passage scores. The exam takes two days, including an additional performance test to evaluate candidates' abilities to deal with legal challenges. The exam also includes essay questions and MBE.
Arkansas
Arkansas is the second-rated state when it comes to bar exam difficulty. As in California, the exam takes two full days, so if you are planning on practicing law under Arkansas jurisdiction, take your bar exam preparation seriously.
Washington
If you are thinking about practicing law in Washington state, prepare for a demanding and challenging bar exam. There are three accredited law schools in Washington, producing excellent students who sit through the two-day bar exam.
Louisiana
Compared to other states, Louisiana prepares its students differently. Four law schools in the state of Louisiana teach common law (as per the tradition in U.K. and U.S.) and civil law (as per the tradition in continental Europe and France).
Practicing law in Louisiana requires that you visit one of the four law schools to learn the legal system in place. The bar exam is also different from any other state mentioned.
Nevada
The Nevada bar exam takes two-and-a-half days and is ranked high on difficulty. The state has only one law school where they teach unique laws.
Other States
If you are stuck in the four states above, you have no other option but to take the bar exam. If you are wondering which are the easier bar exams to pass, South Dakota ranks first, followed by Wisconsin, Iowa, and Nebraska.
Some students apply for bar admission to two different states—also known as bar exam reciprocity. The process points to a state bar admitting a lawyer under a simple procedure, based on membership in another state's bar. Florida and California don't allow bar reciprocity (known as an admission on motion) and require future lawyers to follow the full application process.
Usually, the employers require new employees to be admitted to the bar in the state in which they are practicing. It is for the best to contact your future employer to verify the state they prefer for admission.
If you don't have a job offer or plan yet, sign up for the bar in the state where you are currently located. Carefully follow the bar deadlines of the state as you prepare.
For more information about the state bar exam, visit the NBCE's website.
When Can You Expect Your Bar Exam Results?
There is no set answer to this question as the date you can expect to get your bar exam results varies by state. No state is enthusiastic about providing information regarding the release of exam results.
Depending on the state in which you are located, you may have to wait one to three months to know how you've fared.
The National Conference of Bar Examiners recently released information regarding how long you'll wait to get your results.
The wait time for your test results on average is:
Alabama: 9 weeks
Alaska: 10-12 weeks
Arizona: 9 weeks
Arkansas: 5 weeks:
California: May/November
Colorado: 9 weeks
Connecticut: 9-10 weeks
Delaware: 11 weeks
Florida: 6-8 weeks
Georgia: 13 weeks
Hawaii: 10-12 weeks
Idaho: 6 weeks
Illinois: 7 weeks
Indiana: 8-9 weeks
Iowa: 7 weeks
Kansas: 6 weeks
Kentucky: 9 weeks
Louisiana: 5-9 weeks
Maine: 8-10 weeks
Maryland: 8-14 weeks
Massachusetts: 8-12 weeks
Michigan: May/November
Minnesota: 6-10 weeks
Mississippi: 7-8 weeks
Missouri: 7 weeks
Montana: 7-8 weeks
Nebraska: 6-7 weeks
Nevada: 8 weeks
New Hampshire: 10 weeks
New Jersey: May/November
New Mexico: 6-8 weeks
New York: May/November
North Carolina: 4 weeks
North Dakota: 7 weeks
Ohio: 9-12 weeks
Oklahoma: 7 weeks
Oregon: 7 weeks
Pennsylvania: 5-9 weeks
Rhode Island: 10 weeks
South Carolina: 8-12 weeks
South Dakota: 12 weeks
Tennessee: 6-9 weeks
Texas: 10-14 weeks
Utah: 8 weeks
Vermont: 8-10 weeks
Virginia: 8-10 weeks
Washington: 6 weeks
West Virginia: 7 weeks
Wisconsin: 6 weeks
Wyoming: 6-8 weeks
For most applicants, the weeks following the exam are the most stressful. The best thing you can do after you've taken the bar exam is to forget about it for a while. Once you've submitted the paper, there is nothing you can do.
When the results arrive, if the news is good, celebrate with your friends and family. All those years of hard work and dedication have finally paid off.
Remember, though, you are not officially an attorney until you have been approved by the state bar to practice law in the state. At NCBE's website, you can find statistics from all jurisdictions on the February/July administrations of the bar. The statistics are published annually in the NCBE's Bar Examiner magazine.
View the latest statistics by visiting NCBE's statistics page.
What Happens After You Qualify?
Have you passed the bar exam? Congratulations!
You are ready to become a lawyer and practice in a field that you've studied all these years.
The first thing you need to do is fill out the paperwork for an admission application to the bar by the State Board of Law Examiners. The sooner you are admitted to the bar, the sooner you can start your career in practicing law.
If you are already employed, inform your employer of your application status.
Once you have a license, you can start working on more complex cases and take on more responsibility.
If you are looking for a job, update your resume to highlight passing the bar exam and make yourself more attractive to potential law firm hire. Start applying at local law firms and, if you are in luck, you will start receiving offers right away.
The more firms you approach, the more likely you are to find a job and finally put your attorney skills to work.
Good luck!
If you've read through our guide and demonstrated that you are willing to invest time and effort in passing the bar exam. Study hard, stay focused, and you'll be on your way to becoming a licensed attorney by law in no time.